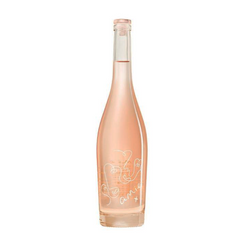 Chateau d'Esclans
Amie X Rosé 2022, Languedoc, France - 1.5L
An astonishing addition to the field of 'easy drinking' rosé, Amie is the perfect companion to a summer picnic. Blending a gently floral bouquet with the taste of juicy and delicious berries - most notably strawberry, raspberry, and cherry - with a hint of sharp grapefruit, Amie is a delicious rosé that sidesteps cloying sweetness in favour of a refreshing taste that is profoundly easy to enjoy thanks to a perfectly-balanced acidity. What Amie lacks in complexity is more than made up in charm, especially when chilled and served over ice.
GRAPE
WHAT IT GOES WITH
While a delectable taste sensation when served alone and chilled to perfection, Amie also pairs well with light summer dishes including salad, seafood, grilled chicken and pork.
ABOUT THE VINEYARD
While the Amie wine studio is located in the luxurious surroundings of London's Belgravia, the wine itself is constructed in Languedoc, in the south of France. The brainchild of Will Sandbach and Abbie Roden Sandbach as a bright spot within the dark days of the COVID-19 lockdown, the Amie brand has grown and expanded to include a range of products, including still and sparkling Chardonnay selections, a sauvignon blanc. and a delectable carignan-centric red - in addition to a specialist organic rosé.
FARMING

Conventional.

N.B. Unfortunately, the Amie X bottles are unique in more ways than one - the shape of this particular magnum will not fit into our wooden gift boxes.