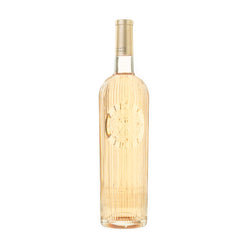 Maison Saint Aix
Ultimate Provence Rosé 2020, Côtes de Provence , France - 1.5l
Words like "ultimate" in a vineyard's moniker are not to be tossed around lightly. Thankfully, everything about this bottle emits class and quality, from the aesthetic design of the vessel to the all-important contents within. Pop the cork of this rosé for an immediate and unmistakable scent of raspberries and sweet strawberries that are sure to get the mouth watering. On the palate, Ultimate Provence Rosé blends a kick of white pepper spice with citrus that provides a zingy aftertaste, in addition to a pleasing acidity. Overall, this is a perfectly balanced rosé suitable for any occasion.
GRAPE
Grenache Noir, Cinsault, Syrah and Rolle
WHAT IT GOES WITH
Perfectly pleasant enjoyed alone on a summer's day, this rosé also matches well with light poultry and shellfish food dishes
YEAR
2020
ABOUT THE VINEYARD
With the Côtes de Provence covering some 50,000 acres, there is plenty of opportunity for different vineyards to flourish. Ultimate Provence enjoys 114 acres of this territory, with Syrah grapes a particular speciality. Owned by Emil Humbert and Christophe Poyet, of Monaco-based architects Humbert & Poyet, Ultimate Provence is more than just a vineyard. It's a substantial tourist attraction, hosting countless tasting parties and a hotel on-site. As a site of natural beauty and a producer of high-quality wines - especially rosé - Ultimate Provence more than lives up to the lofty aspirations of its title.