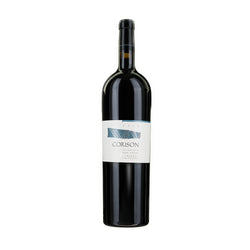 Corison
Corison Cabernet Sauvignon 2016, Napa Valley, USA - 1.5l
Hailing from the heart of Napa Valley, this Cabernet Sauvignon is a delight from start to finish. The aroma is fruity and dark, evoking imagery of black cherries and and plums alongside the sweeter scent of blueberry. Once breathing in a glass, however, the fun of this wine really begins. Blending notes of spice, chocolate, tobacco, and - of course - full-bodied fruit, this is a tase sensation that must be experienced to be believed. It's a silky wine that slides down the throat with ease and leaves a welcome, lingering aftertaste long after the bottle is empty.
GRAPE
WHAT IT GOES WITH
This wine is the perfect accompaniment for cured meats, whether hot or cold. Alternatively pair with with a cheeseboard, or a rich and hearty traditional Italian dish such as beef lasagne.
ABOUT THE VINEYARD
Cathy Corison is a celebrated voice among the winemaking community of California's Napa Valley. Alongside her husband and children, Corison has been enchanting wine lovers since the early 1970s. Studying under, and alongside, some of the most famous names in American wine, Corison is now an award-winning brand that offers a unique seal of quality. This is far from the largest vineyard in the world, but this only adds too the charm of Corison produce. Each drop is created with love and attention to detail, ensuring that nobody fortunate enough to taste the finished article is left disappointed.
FARMING

Biodynamic. Vegan.