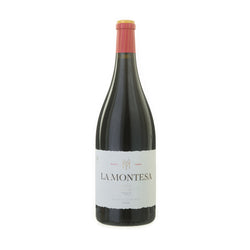 Palacios Remondo
Palacios Remondo 'La Montesa' Crianza 2017, Rioja, Spain- 1.5l
This is undoubtedly the perfect summer red that is packed with vibrant concentrated fruit in a zesty light body that dances in the glass. Think fresh wild strawberries, tangy red cherries, hints of Mediterranean herbs and the most fine-grained tannins that make this wine perfect to be served slightly chilled. 
GRAPE

WHAT IT GOES WITH
This is the perfect red for any long afternoon (and night!) in the garden, around the barbecue. Keep it slightly chilled for maximum refreshment!
ABOUT THE VINEYARD
Palacios Remondo was founded in 1945, and spent many early years dedicating efforts to improving the standing of Rioja Baja - often considered the red-haired stepchild of the Rioja region, best known for creating mass-produced wine that failed to live up to taste standards set by competitors. Renaming the region as Rioja Oriental, and releasing a wide range of fine produce, has achieved this aim. Specialising in Garnacha, grapes under the Palacios Remondo banner are organically grown at high altitudes and aged in 2,000-litre vats. The result is range of astounding wines that have rightly captured the imagination of enthusiasts across the globe.
FARMING

Organic. Vegan.