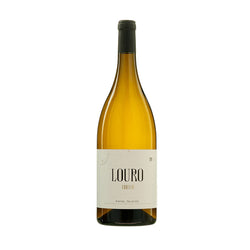 Rafael Palacios
Rafael Palacios, 'Louro Do Bolo' Valdeorras Godello 2019, Valdeorras, Spain - 1.5l
While a wine should never be judged alone on its bouquet, any enthusiast can tell a lot about their choice by the aroma. So it proves with Louro Do Bolo, which treats the nose an elegant blend of nectarine, vanilla, orange blossom and banana. From this moment forth, it's clear that you'll be dealing with something a little special. Once this golden nectar reaches the palate, this will be confirmed. Ripe and holding substantial mineral quality, a refreshing combination of green apple and pitted fruit make for the perfect white wine for those seeking a lighter touch.

GRAPE
Godello (aka Gouveio), Treixidura

WHAT IT GOES WITH
Vegan and vegetarian friendly, this wine is ideal for light dishes - especially salads. Seafood enthusiasts will also find plenty to love about this choice too, though

YEAR

2019
ABOUT THE VINEYARD
While Spain enjoys greater renown for deep and vibrant red wines, do not sleep on the whites created by Rafael Palacios. In the business since 2014, Senor Palacios has garnered a reputation as one of the finest manufacturers in the Iberian peninsula. Located in the O Bolo municipality of the Galician region, Rafael Palacios specialises in Godello grapes, grown over almost 20 hectares in vintage territory. Rafael Palacios is a strictly traditional winemaker with a modern outlook, as dedicated to the preservation of ageing territories as he is the latest, greatest environmental developments. The result is a pleasingly old-fashioned vineyard with a pleasing emphasis on contemporary biodiversity - and wonderful wine.